Here, There, Everywhere: Beyond Inclusion
August 12 – September 17, 2021

Opening Reception: Thursday, September 2,
during First Thursday Gallery Hop, 5:30 – 7 pm
Here, There, Everywhere and Beyond seeks to recognize the innumerable cultural contributions of Black and Brown and other marginalized LGBTQIA+ people to the American social fabric. The artists chosen for this show bring a body of work that resists white supremacist, anti-black, patriarchal and classist exclusion by offering creative visions of future possibilities beyond the current systems built on exclusion. The powerful array of work explores themes from the ballroom scene, embodied queer aesthetics to queer disruptions in Fine Art. This exhibition demonstrates that representation must not be relegated just to the fringe spaces, but that it matters in all spaces, all of the time.
Participating Artists:
Shanequa Benitez
Gigi Concrete
Marco DaSilva
Elizabeth de Bethune
Beth DeWit
Luis Fonseca
Ricardo Osmondo Francis
Laurie Hornik
Barbara King
Neil Lavey
Daniel Ortiz
Luna Luis Ortiz
Ernesto Renda
Ridikkuluz
Fares Rizk
Kikito Rodriguez
Gabriel Garcia Roman
Christoph Sawyer
Ardina Seward
Valerie Spalek
Dave Steck
Mitchell Visoky
---
UPCOMING SHOW:
I am Because We Are: Ubuntu
10/7/21 – 12/20/21
Ubuntu is a term derived from the Xhosa and Zulu people of compassion. It means compassion and humanity.
We seek work that has its roots in Africa, in all its dimensions and the way in which the roots have taken hold and flourished here, in North America.
All submissions should be emailed to: thegallery@ypl.org
| | |
| --- | --- |
| Submission Deadline: | Saturday, September 11, 2021 |
| Acceptance Notification: | Thursday, September 16, 2021 |
| Drop-Off: | Saturday, September 18, 2021 |
| Opening Reception: | Thursday, October 7, 2021 |
| Closing Date: | Monday, December 20, 2021 |
The body of the email should include:
Jpeg submission
Artist Name
Dimensions
Price
Title
---
ART PROGRAMS:
---
Teenspire Meeting
Thursdays at the Riverfront Art Gallery, 3:30PM
Resumes September 28, 2021.
Follow our instagram here.
---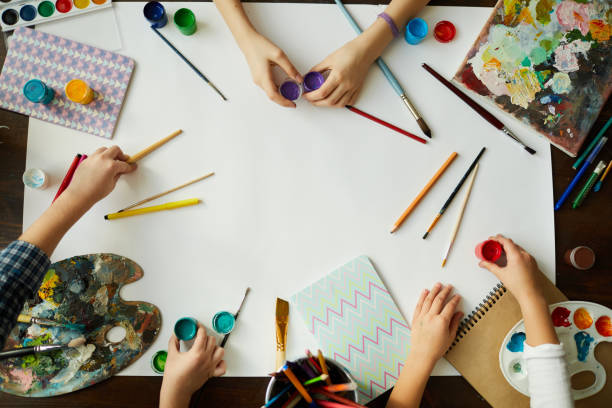 Middle School Teenspire 
Saturday August 21, 10:30 AM
Riverfront Art Gallery
Resumes October 6, 2021.
Need more… want more… gotta have more… Art, Music, Poetry, Photography, Friends? This is a safe place to come and explore your creative side with snacks & music!
---
Meditative Art Mondays on Zoom
Every Monday via Zoom, 5:30-6:30 PM

Every Monday evening we meet to explore a multitude of collage techniques. This is a fun, safe and supportive group for creating.
You will need:
Magazine images
Glue Stick
Fine Top glue
Scissors
Card stock or recycled manila folders
Patterned, colored or painted papers.
Small brads or paper fasteners. 
---

Flow Art Fridays on Zoom
Every Friday via Zoom, 9:30-10:30 AM

Join us every Friday for a fun and creative journey exploring and learning bookmaking and printmaking traditions from around the world.  No previous experience necessary.
A selection of the following materials will be used every week:
Scissors
Glue stick, Mod Podge
Gelli Plate
Acrylic paint
Cardboard
Watercolor paper
Drawing paper
---
INTERESTED IN SHOWING YOUR ARTWORK HERE?
Applications for exhibits may be sent in digital form to: thegallery@ypl.org
To receive upcoming opportunities, please email us at thegallery@ypl.org
Application packages may be addressed to: 
Haifa Bint-Kadi, Riverfront Library, One Larkin Center, Yonkers NY 10701.
Applications should include:
• Artist's statement on the work to be presented
• Artist's C.V.
• Up to three references from other galleries and/or peer artists.
---
ABOUT THE GALLERY:
The Riverfront Art Gallery is located on the 4th floor of the Riverfront Library, the main branch of the Yonkers Public Library.  The gallery exhibits contemporary, nationally and internationally acclaimed artwork. The mission of the gallery is to present a diverse and balanced schedule of exhibits of high caliber, progressive artwork and related programs not frequently seen in Yonkers and surrounding communities.  Haifa Bint-Kadi is the curator for the gallery and schedules exhibits generally one year in advance. To contact the curator, email: haifa@ypl.org
**Tag us using #RiverfrontArtG in any of your photo uploads and comments
pertaining to past and future exhibitions.